Institution Building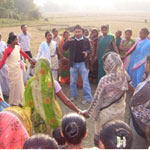 RGVN builds grassroot institutions and offers support in the form of need assessment, capacity development and strategic business development of the organizations. It promotes, develops and nurtures Self Help Groups (SHGs), Federations and Cooperatives. RGVN carries Institutional Building activities with aid received from national and international funding agencies.
Read more..
Livelihood and Food Security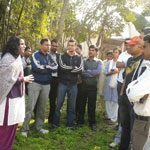 RGVN introduces sustainable agricultural practices and ensures post-project sustenance. It builds the capacities of small and marginal farmers to adopt improved technological methods. It enables farmers to exploit mainstream markets and sustain economic gains. Vermicompost, productivity enhancement and the System of Rice Intensification (SRI) are RGVN's major projects.
Read more..
Capacity Building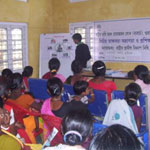 RGVN's capacity building activities comprise grassroot level institutions, SHGs, NGOs, Cooperatives and Famers' Clubs. It involves in Institutional Development, Skill upgradation for Sectoral Interventions and Livelihood in Service Sectors. Organizational governance, leadership skills, financial literacy, book keeping and technological advancements are a part of the training.
Read more..